Wednesday, April 5, 2017
Although I haven't posted any new photos for 17 months, and haven't actually taken any for the past six months, I haven't entirely given up on photobirding. I have been wondering, though, just how many bird pictures I need, and whether it is time to take up a new hobby.
But when Denny called at 5:15 this evening to say there was a Gyrfalcon at the Dungeness Recreation Area, a bird I had never seen, I grabbed the camera and left Marlene chopping onions for dinner while I dashed off to see this rare bird for Clallam County.
---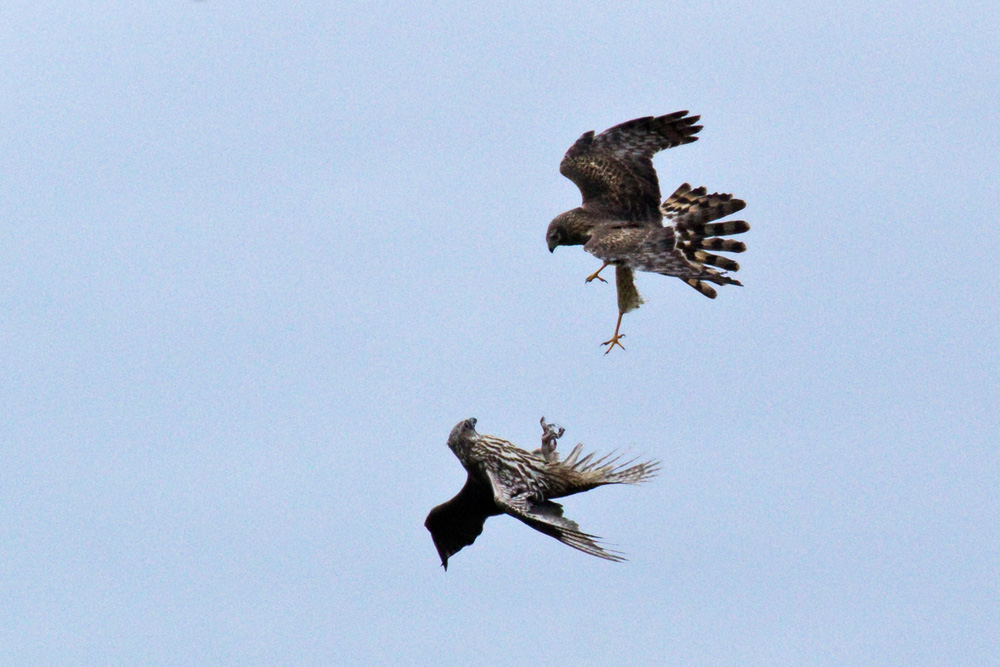 Female Northern Harrier defending territory from Gyrfalcon, Sequim, WA, 4/5/2017
---
You can read the whole story in the sidebar at the right, but here are my two favorite images from ten minutes of very exciting action.
---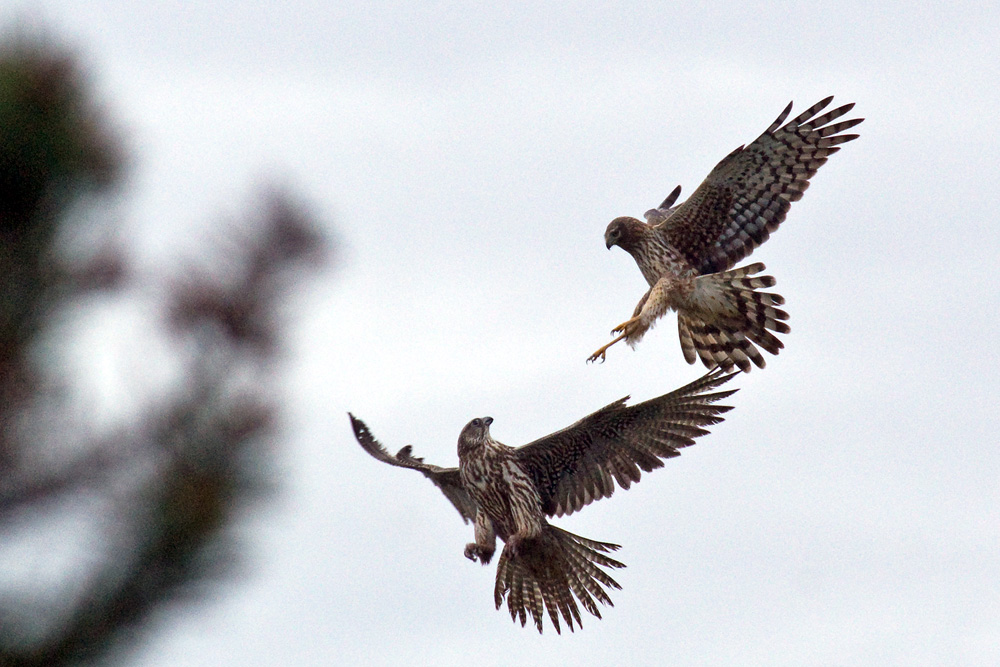 Female Northern Harrier defending territory from Gyrfalcon, Sequim, WA, 4/5/2017
---